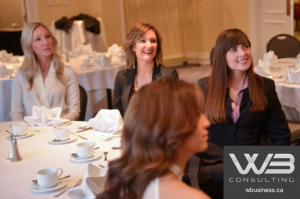 Are you a Calgary business woman wondering what it takes to get a successful business started? Or how to take it to the next level? In celebration of Small Business Week, WB will host three of Calgary's most successful business women from all different industries in an event you won't want to miss!
WHEN: Saturday, Oct. 24, 11:45am – 1pm (Following our Coffee Meet-up)
WHERE: Microsoft at Chinook Centre, 6455 MacLeod Trail SW, Calgary (Inside the mall, next to Nordstroms)
During this 30-minute panel discussion you will hear:
What drives women in business to achieve high levels of success
The challenges women face, and how to overcome them
"Balancing" work and life, and friends, and spouses, and more …
Game changing tips and insights that will take your business to the next level.
You will also have the opportunity to ask some of your burning business questions, so come prepared!
Refreshments and lunch included. Limited tickets available through Eventbrite.
Speakers will include: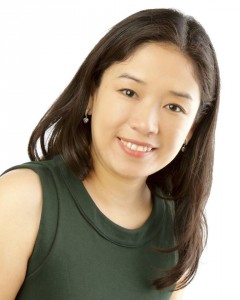 Miren Savard is the owner and founder of Savard Properties, Inc., a real estate landlord company with over 95 residential units. Savard Properties transforms neglected and deteriorated properties to the strongest asset on the street, and rents it out as quality affordable units.  Miren is a graduate of Masters of Real Estate Development from Massachusetts Institute of Technology (MIT) as well as graduated Master of Entrepreneurship from Asian Institute of Technology.
Before immigrating to Canada, Miren owned and started a local distillery company in the Philippines selling the first brand of lambanog, the Filipino equivalent of Mexico's Tequila but made from coconuts.  She is currently happily married, with 2 young daughters.
Karen Allbright, who launched Calm Order professional organizing after ending her exciting airline career of 25 years as a flight attendant and health and safety professional in the airline industry.  Her genuine love for helping people and natural inclination to be "super organized" inspired her to launch her own professional organizing and lifestyle service business where she could help people. Giving back a valuable gift and helping to restore calm and order to everyday life
After organizing hundreds of people who have opened their homes to Calm Order and more than 300 projects, each one unique and personal, the common thread has prompted a call to Calm Calm Order is the desire to get homes "working" more effectively to simplify life.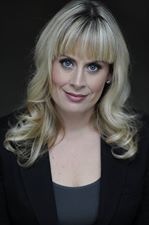 Jodena Rogers, B. Mgmt. Owner/Vice President/Corporate Services, started her career in Property Management with Emerald Management & Realty Ltd. in 1999 after receiving her Bachelor of Management degree from the University of Lethbridge, Alberta.
Jodena has extensive experience in a variety of business areas including collections, human resources, training and safety and security. In 2010 she was appointed Vice President of Corporate Services where she leads the team in the day-to-day operations managing a portfolio of over 4,754 residential, condominium and commercial units. She manages a staff of over 100 employees, including Office, Maintenance and Resident Managers. She is married with two children.
Emerald Management & Realty Ltd. was founded in 1976 and is a family owned and operated property management firm in Calgary. In the course of four decades, Emerald Management & Realty Ltd. has built a solid reputation as a specialist in property management with a primary focus on residential and condominium property. They provide a full range of services in the management of apartment buildings, houses, townhouses, condominiums, commercial and industrial properties.
A huge thanks to our event sponsor, MaKami College massage therapy school, and Microsoft Chinook Centre for hosting us with their fantastic space!