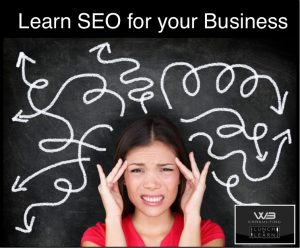 Are you overwhelmed by the ever-changing world of social media? Does your website show up on Page 1 of search engines such as Google? If not, you NEED to come to our Lunch and Learn on Monday, June 22 so you can learn the basics of SEO and take away the confusion.
This is the first of two back-to-back WB Consulting Lunch and Learns (Part 2 is June 29) to help you learn what you need to market you and your business effectively online. Learn the difference between #SEO, #SMM, #SEM and other words you need to know to stay competitive.
*BUY AN EARLY BIRD TICKET & BRING GUEST FOR FREE!*
Get your ticket here: http://www.eventbrite.ca/e/seo-for-start-up-businesses-tickets-16729279726?aff=es2
Attendees of the June 22 event will also receive FREE entry to our June 29 Lunch and Learn: What You Need To Know To Be Found Online:
In this second session, we will give you all the rest of the information you need to be found online, including Social Media Marketing and Search Engine Marketing (paid online marketing). For this special event, we are bringing in a Google Ad Expert (aka Google Certified Partner), and will even have someone from Google who will be doing their presentation exclusively to our audience.
Learn how to use social media and paid online marketing to get your business noticed online!
*NOTE: Attendees of our June 22 event, SEO for Small Businesses, will receive a promo code to attend this event for FREE!
Tickets and more info: http://www.eventbrite.ca/e/what-you-need-to-know-to-be-found-online-tickets-17381491509