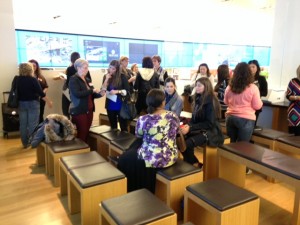 On Saturday, November 21 WB held its final Coffee Meet-up and Lunch and Learn of the year in its regular location, the Microsoft Store in Chinook Centre.
More than 35 women turned up for the coffee meet-up, which was another motivating event filled with high quality networking and friendship building.
Following the meet-up and in celebration of Financial Literacy Month, WB hosted guest speakers Tanysia Komers from Investors Group, who spoke about business finances, as well as Pamela Quist from Money Mentors, who spoke about saving money and getting out of debt.
Attendees received some very valuable information about personal and professional finances, which is particularly helpful as we go into the Christmas season!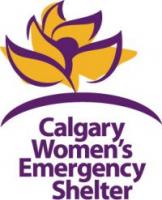 This was the last meet-up and lunch and learn of 2015. Instead of having an event in December, WB is taking donations of essential items on behalf of the Calgary Women's Emergency Shelter.
Donations are being accepted until December 18 at the following locations:
Metrik Marketing: #226, 1111 Olympic Way SE
MaKami College: 9618 Horton Rd SW (In the Brick Plaza)
We encourage our meet-up attendees to support the women who are less fortunate here in Calgary, so please consider dropping off an item to help this fantastic organization.
Happy Holidays everyone!
From all of us at WB Consulting Inc.