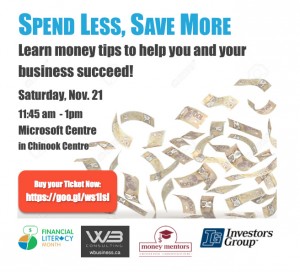 In honour of Financial Literacy Month which is held each November, WB Consulting is happy host two fantastic financial experts.
Pamela Quist, Financial Literacy Adviser for Money Mentors and Tanysia Komers, Certificed Finacial Planner with Investors Group, will help you improve your finances both personally and in your business!
Refreshments and lunch included. Limited tickets available.
Paid event. Tickets available through Eventbrite: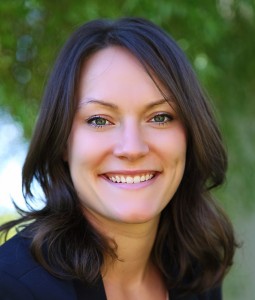 Tanysia Komers, Certified Financial Planner with Investors Group, will talk about financial planning for your business.
Tanysia has been helping independent contractors and small business owners build financial security for the past 5 years. She likes to keep things simple, efficient and effective. Her background experience in financial education, hospitality and writing allow her to bring a uniquely personable and understandable style to otherwise sophisticated strategies.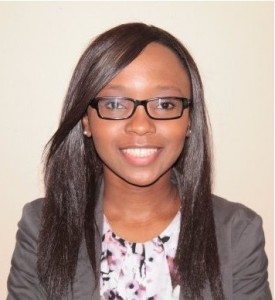 Pamela Quist, Financial Literacy Adviser for Money Mentors will share some personal financial tips when it comes to saving and spending.
Pamela started with Money Mentors in January 2015 and holds her MBA and a Bachelor of Commerce. Pamela believes planning, perseverance, patience, and the discipline to live below your means are key to building financial wealth and freedom. Pamela is passionate about financial literacy and helping others to get a better handle on their finances by providing them with the information they need to win with money.