If you enjoyed our WB Coffee Meet-ups and Lunch and Learns in 2015, you're going to love what we have planned for you in 2016!
Our monthly meet-ups and lunch and learns are held the third Saturday of every month in the Microsoft Store in Chinook Centre (next to Nordstrom). Meet-ups are held from 10am – 11:30 am, and the lunch and learns follow from 11:45 – 1pm.
Below is a listing of all upcoming 2016 Meet-Up and Lunch and Learn dates. More details on lunch and learns will be released soon.
You can also join us on Meet-up to find out more and RSVP for any of our events.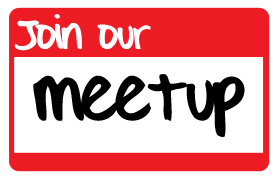 All the best to your business in 2016, and we look forward to helping you all achieve continued success!
Sat Jan 23 2016
Sat Feb 27 2016
Sat Mar 26 2016
Sat Apr 23, 2016
Sat May 28, 2016
Sat Jun 25, 2016
Sat Jul 23, 2016
Sat Aug 27, 2016
Sat Sep 24, 2016
Sat Oct 22, 2016
Sat Nov 26, 2016