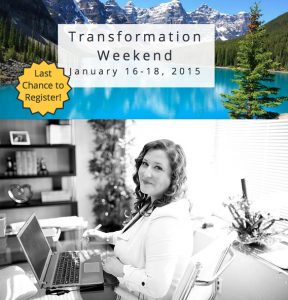 We're just one week away from the Banff Transformation Weekend!
Held January 16-18, this inspiring and informational weekend will really set the tone for 2015!
There are some great speakers, and WB will be there to give business advice! Specifically, we'll be showing attendees how they can start their own business with our Skinny Business Start-Up methodology, focusing on low capital start up and a lot of hard work!
We're really looking forward to being a part of this weekend and hearing all the other speakers as well.
We hope you all have a great week!
– Kamea & Marija