Our next meetup is Saturday, February 27! Join us for coffee, a chat about business, and some networking! Click here for more information.
This month we are focusing on goal setting. There are all kinds of different goals to set, personal goals, financial goals, physical goals, educational goals, etc. Our speakers at this month's meeting include Joel Wilkinson, an Executive Coach, Leadership Consultant and Psychologist based in Calgary, Alberta as well as Rachel-Jennifer Joson, an entrepreneur of fitness, health and wellness also based in Calgary.
——–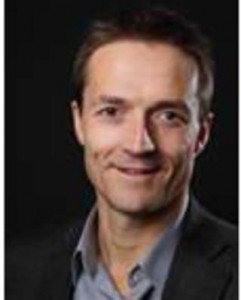 Joel has held internal leadership and executive roles in several organizations in addition to providing consulting services to a wide range of public and private organizations nationally and internationally. An original founder and executive of a number of organizations in the learning, talent management and workforce development space, Joel has experience and a broad understanding of key organizational success factors and managing the challenges of rapid change and growth. Joel has worked with thousands of leaders, executives, national team athletes and other individuals – helping them achieve personal, career and business success. He brings his background as an elite athlete, coach and sport psychologist to his understanding of supporting the development of individual, team and organizational potential. Joel's approach is to fully understand the unique needs of each organization or individual, to create strong collaborative relationships, and to implement practical and effective solutions to create desired results.
Joel has specific expertise in leadership and performance coaching having worked with successful CEO's, executives, managers, entrepreneurs, elite athletes, teams and individuals across a range of industries and sports. He brings a passion for assisting people in reaching their full potential through overcoming performance anxiety, managing personal limitations, developing confidence, channeling energy and focus, and building optimal capacity. Joel also brings expertise in communication skills development, relationship building, mediation, conflict management and teambuilding.
Joel's background includes an M. Sc. in Applied Psychology from the University of Calgary. He is a Professional Certified Coach with the International Coach Federation and a Registered Psychologist with the College of Alberta Psychologists. He is also a sessional professor in the Faculty of Medicine at the University of Calgary, and an adjunct faculty member with the Haskyane Executive Education Program, the Center for Creative Leadership and the Conference Board of Canada's Niagara Institute. Joel is accredited in the EQi, EQi-360, Emotional Intelligence for Leadership, Profilor, all of the Center for Creative Leadership's 360 assessment tools, and a wide range of other psychometric instruments.
You can learn more about Joel on his website leadershipsuccessgroup.com, via email [email protected] or by phone at 403-999-2555.
Rachel-Jennifer Joson is an entrepreneur of fitness, health and wellness and is based in Calgary, AB.  She is a mother of three, and is well known for her work as a successful mind and body fitness transformation coach.  She is a Certified Personal Trainer, a Nutrition and Weight Loss Specialist, a Certified Reiki Practitioner and is currently undergoing a Clinical Hypnotherapy Certification program.
After tragically becoming a widow and single mother at 28,  this stay-at-home mom decided that she was going to rebuild her life to inspire her children and be the best role model that she could possibly be for them.  With that being said she created goals for herself which started with committing to a fitness competition to get her mental and physical health back on track and to get her body to the best it had ever been.
Rachel's ambition brought her to receiving top placings in her fitness competitions which eventually earned her a Pro Card in Montreal in 2013.  Since then her career has taken off and she has gone to compete in World Pro competitions, she has been featured in multiple online websites and print magazines such as "most inspirational moms", top 100 hottest fitness models in the world in both "Inside Fitness" Magazine and "Status Fitness" Magazine. Rachel's most recent accomplishment was landing her very first cover in Australia's "Women's Health & Fitness" magazine last March of 2015.
With her new found happiness, and her passion for life to help others she started her own business with a partner in 2013.  She created a private personal training studio where she could use her personal life experiences and successes to inspire other men and women to transform their lives.   Her goal was not only to transform their bodies but also to help people gain their confidence back, promote self-love and happiness.
You can learn more about Rachel on her website missfitandfierce.com, by email at [email protected] or by phoning 403-462-3884.