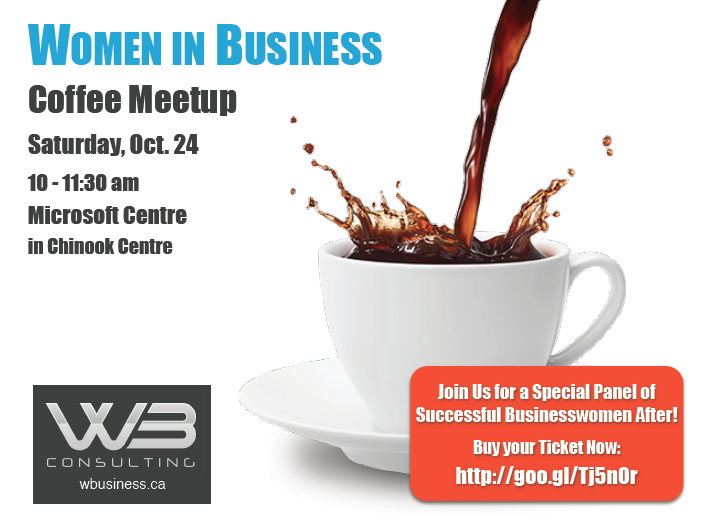 Looking to meet other business women in Calgary? Join us for our monthly Women in Business coffee chat! Women are great communicators, and by working together we can help each other achieve success.
Enjoy a coffee, network, chat about business, and more!
WHEN: Saturday, October 24 10 am – 11:30 a.m.
WHERE: Microsoft at Chinook Centre (inside Chinook, next to Nordstrom's)
Cost: FREE (Well, except for the price of your coffee!)
SPECIAL EVENT: Join us after (11:45am-1pm) for our special Small Business Week panel, where some of Calgary's most successful businesswomen will share what it takes to take your business from good to great!
Buy your ticket through Eventbrite:
https://www.eventbrite.ca/e/learn-business-from-some-of-calgarys-most-successful-women-tickets-18644558376
A huge thanks to our event sponsor, MaKami College massage therapy school, and Microsoft Chinook Centre for hosting us with their fantastic space!